You can visit the museum with a guide or on your own. Among the numerous small and large buildings in the area you can find, for example, a Greenlandic peat house, Henri Rudi's trapper's cabin, a gold miner's camp, a Winter War bunker, and a church.

On the first floor of the main building you can acquaint yourself with the people and cultures of the Arctic. The theme at the second floor is expeditions and research in Polar Regions.

Every summer, the museum presents a special exhibition on a current theme.
Special exhibition 2017: Adventures in Siberia - photographs by Kai Donner 1911 - 1914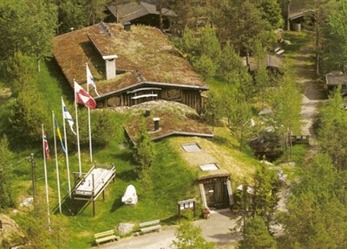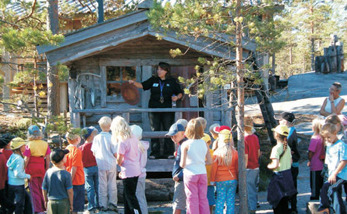 Professor Wladimir Goichman
Goichman's Gallery has got yhe name from the brain surgeon, artist, and polar explorer Professor Wladimir Goichman (1903-2001), whose most beautiful Arctic-themed paintings adorn the walls of both the gallery and the museum's main building. Today, Nanoq is the only museum in the world that has Goichman's art. All in all, the museum owns 111 paintings; donated to the museum by Professor Goichman, his daughter Julia Goichman, and the Fram Museum in Norway.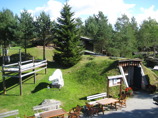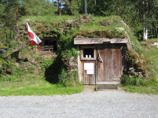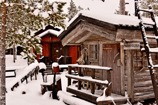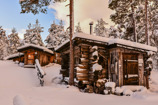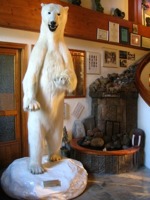 Nanoq offers an exciting and multifaceted experience for children. In addition to the museum's exciting artifacts and interesting exhibitions, the buildings and forest environment offer an experience out of the ordinary. We have themed guiding for families with children, adapted so that even the family's youngest will have the energy and ability to keep up.
The Children's Book "A Dangerous Journey"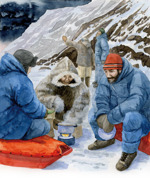 In the spring of 2012, the children's book A Dangerous Journey – Pentti Tells the Story was published. The book deals with the time Pentti Kronqvist, alongside Christer Boucht and Hans Koivusalo, skied from northern Greenland to Canada in 1976; an 800-kilometer-long trip filled with hardships. The book was written by Annakarin Seiplax, edited by Wava Stürmer, and illustrated by Ulrica Löfholm. The book is available in swedish and finnish at Nanoq.