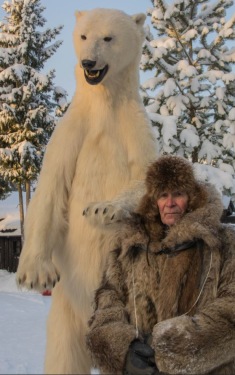 Nanoq - An Arctic Adventure

At the Arctic museum Nanoq, just outside of Jakobstad, you can familiarize yourself with the people,cultures, and traditions of the Arctic. You can hear the enthralling stories about famous expeditions to the North and South Pole. Here you can stroll among exotic buildings in beautiful surroundings, or dive into one of the many books in the library.
The program at Nanoq during Jakob's Days 22-29 July 2018
The Jakob's day (Jakobs dagar / Jaakon päivät) are a weak long celebrations and events that take place in the city of Jakobstad. It begins with the traditional worship service at Nanoq, followed by salmon soup and coffee. The service begins at 10:00, Sunday the 22 July 2018. Everyone is welcome!

In addition, Nanoq provides guided tours in three different languages every day during Jakob's days. The tours include the permanent exhibitions and the summer theme exhibition 2018!
The tours take about 1,5h and are held according to the schedule below:
Swedish at 12:00.
Finnish at 14:00.
English at 16:00.

On Tuesday 24.7, Pentti Kronqvist himself holds the guided tour in Swedish at 12:00, and on Wednesday 25.7 he holds the Finnish tour at 14:00!
Läs hela inlägget »
From 1.6 - 31.8 the museum is open daily from 11 am to 18 pm.

(The museum is closed during midsummer 22 - 24 June 2018)

During winter the museum is only open to orders:

Tel: + 358-45-6401312 (reception)
+358-50-5830222 (Kronqvist)
E-mail: info@nanoq.fi

Entrance fee to the museum
Adults: 10 €
Students: 8 €
School-age youths: 5 €
Children under 7 years: free

Entrance and guiding
Adults: 15 €
Students: 13 €
Children: 5 €
Every building and artifact within the museum's bounds has its own story to tell, many of them linked with specific themes.
Our knowledgeable guides are happy to take you through the exhibits and recount exciting stories of Arctic adventures.

Please remember to book your guiding in advance!

Tel: + 358-45-6401312 (reception)
+ 358-50-5830222 (Kronqvist)
E-mail: info@nanoq.fi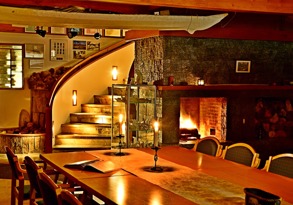 Are you or your business looking for a unique, near to nature, place for meetings or conference? At Nanoq, both large and small spaces are available for rent year-round.